As might be imagined, the site of the Bormio Italy Golf Course used to be pastureland.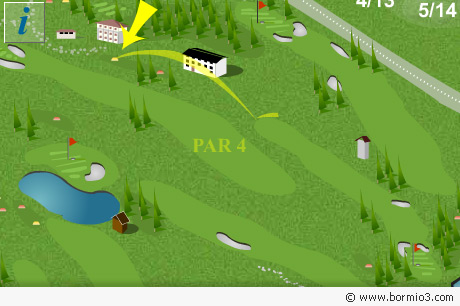 In planning the golf course on the site, its Swiss designer (architect Mario Verdieri, from St.Moritz) wanted the course to follow the original contours of the site as closely as possible, and indeed the nine-hole course now winds its way down a series of stepped greens down the valley.
The far from repetitive course is demanding but entertaining, offering splendid views into the bargain.
The par-66 course is open every day from April to November. The Bormio Golf Club is in Via Giustizia; one kilometre from Bormio on the way to Premadio Valdidentro.